CONTROLS
GAIN - Controls the gain level, from mild crunch to higher distortion sounds.
BASS - Controls the bottom end in your tone by adjusting the low frequencies.
MIDDLE - Adjusts the mid frequencies from fatter to scooped. Increasing the middle gives you fatter sound, whereas reducing the middle gives you sharper, classic "scooped" tone.
TREBLE - Controls the high frequencies, making your tone brighter as you increase it.
VOLUME - In conjunction with the gain control a variety of sounds can be achieved.
MASTER - Controls the output volume level.
MODE - 3 way center off bright switch to the volume knob.
SPECIAL FEATURES
On/off bright switch on the gain knob.
2-way centre-off switch that helps to shape the sound a little more.
On/off power switch.
Ground/Lift switch helps to eliminate any ground loops.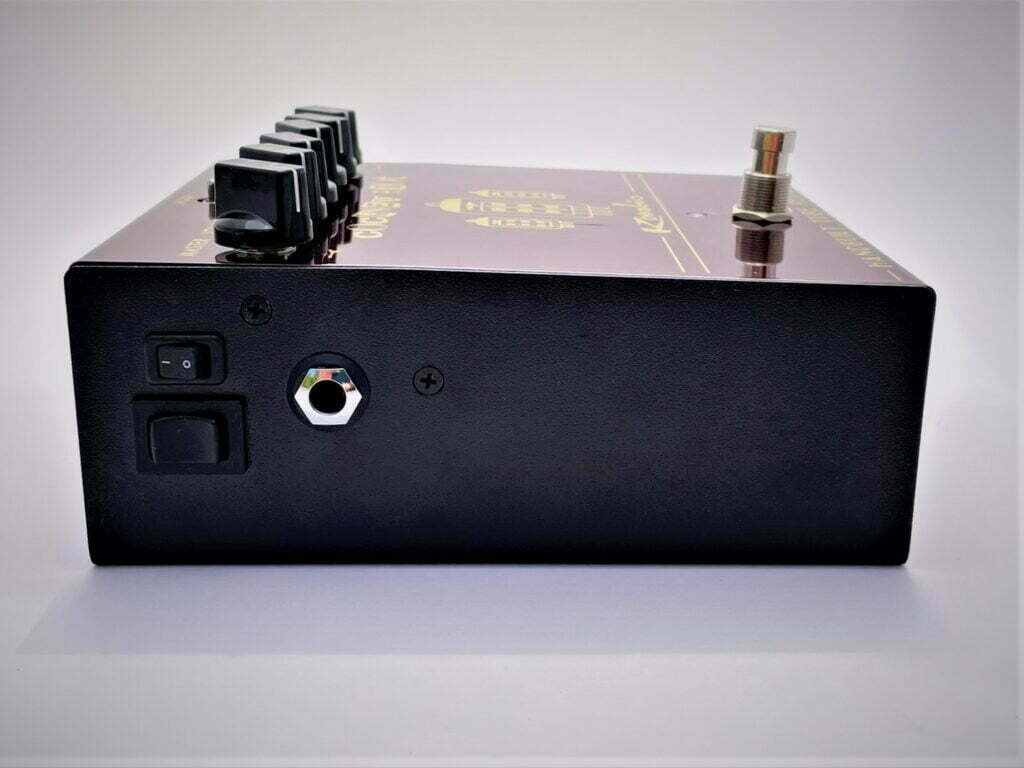 The top 2-way rocker switch gives a mid boost making your sound fatter.
The 2nd 2-way center-off rocker switch adds extra gain and compression to the sound depending on its position, giving you two stages of extra sonic palette.